WELCOME TO YEAR 6 EAGLES
Eagles are high flyers, tenacious hunters and have excellent vision. Once they have a goal in mind they strive to obtain it and never let it slip through their talons. As King of Skies, they soar high with ambition and innovation.
This Terms Theme
'THE DAY IN THE LIFE OF A WRITER'
Year six will be focusing on writers that have had an impact all over the world. JK Rowling, Charles Dickens, Roald Dahl, Anne Frank, Michael Rosen, William Shakespeare and Floella Benjamin have all left lasting legacies on the world of writing and the children will be exploring why. In addition to the creative elements, they will concentrate on the technical aspects of writing and what features contribute to various genres of writing. 
P.E & Dance Days
Please ensure that a PE kit is brought into school on a Monday and taken home on a Friday. All items of PE kit (and school uniform) should be labelled with the child's name and class.
We will ensure that they are sent home at the end of every half term
Home Learning Days
All home learning is to be completed in your Home Learning books and will be given on a Friday to be completed for the following Wednesday. All pupils in Year 6 are expected to complete their Home Learning to a high standard and be handed in on the due date. Those pupils who have not completed the task will be expected to stay in during the first twenty minutes of Thursday lunchtime.
Upcoming Events
Thursday 13th September 2018 - Reach Outdoors
Thursday 18th October 2018 - Break up for half term.
Monday 29th October 2018- First day back after half term 
Thursday 6th December 2018 at 2.45pm - Year 6 Learning Celebration
Friday 21st December 2018 - End of Autumn Term
Monday 13th May 2019 - SATs - English SPaG Paper 1 and 2
Tuesday 14th May 2019 - SATs - English Reading
Wednesday 15th May 2019 - SATs - Mathematics: Paper 1 - Arithmetic and Paper 2 - Reasoning
Thursday 16th May 2019 - Mathematics: Paper 3 - Reasoning
Meet The Team
If there are any issues or concerns, please feel free to come in and see your teacher (Mrs Gidley) or alternatively please contact a team leader (Mrs Foster).
rgidley@white-rock-primary.torbay.sch.uk
Academic Year 2018-2019
Autumn Term Curriculum Map
Tuesday 13th November 2018 - PHSE - Anti-Bullying Week
This week is Anti-Bullying week. In today's assembly, Miss Clayton talked to us about the importance of respecting one another.  She discussed the difference between being rude, being mean and bullying. To stand up to bullying we are wearing odd socks to show that we are all unique.
Friday 9th November 2018 - Art and History - Armistice Day
In order to commemorate Armistice Day on the 11th of November, Eagles looked at Historical sources from World War 1. The children then used the information learnt from these sources to write a Diary entry from the perspective of a Soldier serving in the trenches in The Great War. Eagles then used their learning around shape and colour in Art to create an illustration for their History learning.
Monday 5th November 2018 - Computing - Typing Skills
Today, we have been in the ICT suite to type our short stories. We have been thinking about using both our hands to type so that we are quicker and more efficient. We have also used our editing skills to improve our writing. We are looking forward to seeing the final results in our class book which you will  able to read at the Year 6, Learning Celebration on Thursday 6th December at 2.45pm.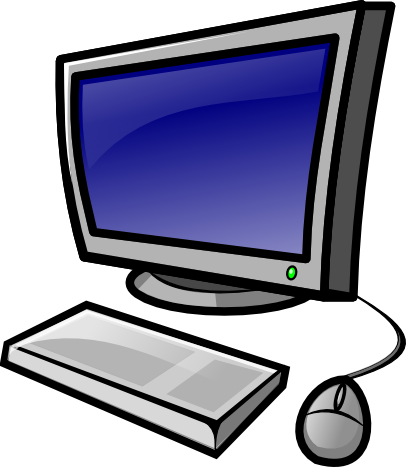 Friday 2nd November 2018 - Anti-Bulling Workshop
To mark Anti-Bullying Week, White Rock invited Actionwork into school to deliver a workshop to the children about Anti-Bullying. This was a performance on all kinds of issues and topics such as health, racism, teenage pregnancy, cyberbullying, homophobia, body image, self-harm, citizenship, relationships, friendships, transitions, PSHE and safeguarding issues. This interactive workshop delivered a strong message about simply being kind.
http://www.antibullyingweek.co.uk/
Thursday 18th October 2018 - Maths - Fractions, Decimals and Percentages
 As part of their Maths learning about Fractions, Eagles have been exploring the value of fractions when expressed as decimals and percentages as well as fractions. They have also shown their understanding of the size of fractions below one whole by placing them on a numberline. Doing this practically on the tables really helps their understanding and fluency.
Tuesday 16th October 2018 - Hate Crime Awareness Week
Today we have had a discussion, in Eagles, about Hate Crime Awareness Week. As a school, we are creating a box of all the things we've been learning about this week.
Monday 15th October 2018 - Maths - Fractions, Decimals and Percentages
In Eagles, we have been working really hard on our knowledge of fraction, decimals and percentages. Mrs Gidley gave us all a different fraction, decimal and percentage and we had to go and find the rest of the people in our group.  
Tuesday 9th October 2018 - Science - Light
This week, we have been answering the question 'Does light travel in straight lines?' At first, we thought that it couldn't just travel in straight lines because light gets everywhere. We had a look at how the light of a torch reacts if you cover it or moved objects in front of it. We noticed that their were beams of light and that the light created shadows. We then lined up some cardboard with a small hole in the centre. We noticed that the light would only travel through the holes if they were lined up exactly. We therefore concluded that light must travel in straight lines.
Friday 28th September 2018 - PE - Danceathon
Eagles had a great time taking part in the Danceathon and helping to raise money for the new dance studio. Here we are busting some moves!
Thursday 27th September 2018 - Science - Light
Today, we have been thinking about how the position of a light source changes a shadow. We have used the metre sticks to take measurements and collect data. As a class, we decided that the higher the light source the shorter the shadow will be.
Tuesday 25th September 2018 - Textiles - Making Pompoms
As part of a bigger project, Eagles have been making pompoms. It was easy to make the pompom makers and wrap the wool around but once we'd cut the wool it was very difficult to keep it together and make the final pompom. We all tried hard and did get a few finished!!!
Friday 21st September 2018 - Spelling - Words ending in '-able' and 'ible'
This week we have been using different strategies to help us remember how to add '-ible', '-able', '-ibly' and '-ably' to the end of words. We have created a class list of all the words we can think of and we know that if we are unsure of how to spell a word, the '-able' ending is more common. Here we are practising saying our spellings to other members of the class:
Tuesday 18th September 2018 - Art - Designing a front cover
As part of our Learning Journey 'A day in the life of a Writer', we have been looking at Anne Frank. In Art sessions, we have made our own designs of the front cover of her book. Here are a few of the finished pieces of artwork:
Thursday 13th September 2018 - Reach Outdoors - The Dewerstone
Wow! What a fantastic day Eagles have had with Reach Outdoors. We have shown that we can work  as a team and lots of us have really challenged ourselves to try new things. When doing our climbing, we all had to check that everyone was keeping up and talk to one another to help if someone was finding it difficult. Some of us were a bit unsure about gorge scrambling but once we started, it was AMAZING! 
Gorge Scrambling
Gorge Scrambling
Gorge Scrambling
Monday 10th September 2018 - Maths - Multiplication
At the start of term, we have begun to think about our Maths skills. We have been using the dienes and other resources to help us visualise bigger numbers. In learning time, we have been ensuring that we are using the correct Mathematical language and showing our understanding by explaining our thoughts to others in the class. This is getting us to think deeper and apply our understanding in new concepts.
Transition Day
In July, we had a great transition day together. We worked so hard in our Writing and Art sessions that we have already completed a display ready for September.